Portolese Family Chiropractic is your neighborhood expert in Young Living Essential Oils and passionate about helping our community support their families' wellness and health with a more natural approach.
Some uses for Essential Oils:

Inspire a positive emotional state - Unique scents trigger emotions and memories)
Enhance Your Physical Wellness - From weight management to supplemental support, essential oils can provide targeted solutions to restore balance and feel your best.
Enhance Spiritual Awareness - Oils stimulate olfactory receptors and activate regions in the brain's limbic system associated with memory, emotion, and state of mind
Purify Your Home - Harsh chemical formulas aren't your only option when it comes to cleaning your home.
Join us for one of our upcoming classes or check out the Young Living website in order to learn more about this incredible company.

"Young Living has grown to become the world leader in essential oils and wellness solutions. With our steadfast commitment to essential oil purity, we've inspired millions of people everywhere to experience nature's gifts of wellness, to create abundance as Young Living members, and to discover new opportunities for lifelong transformations."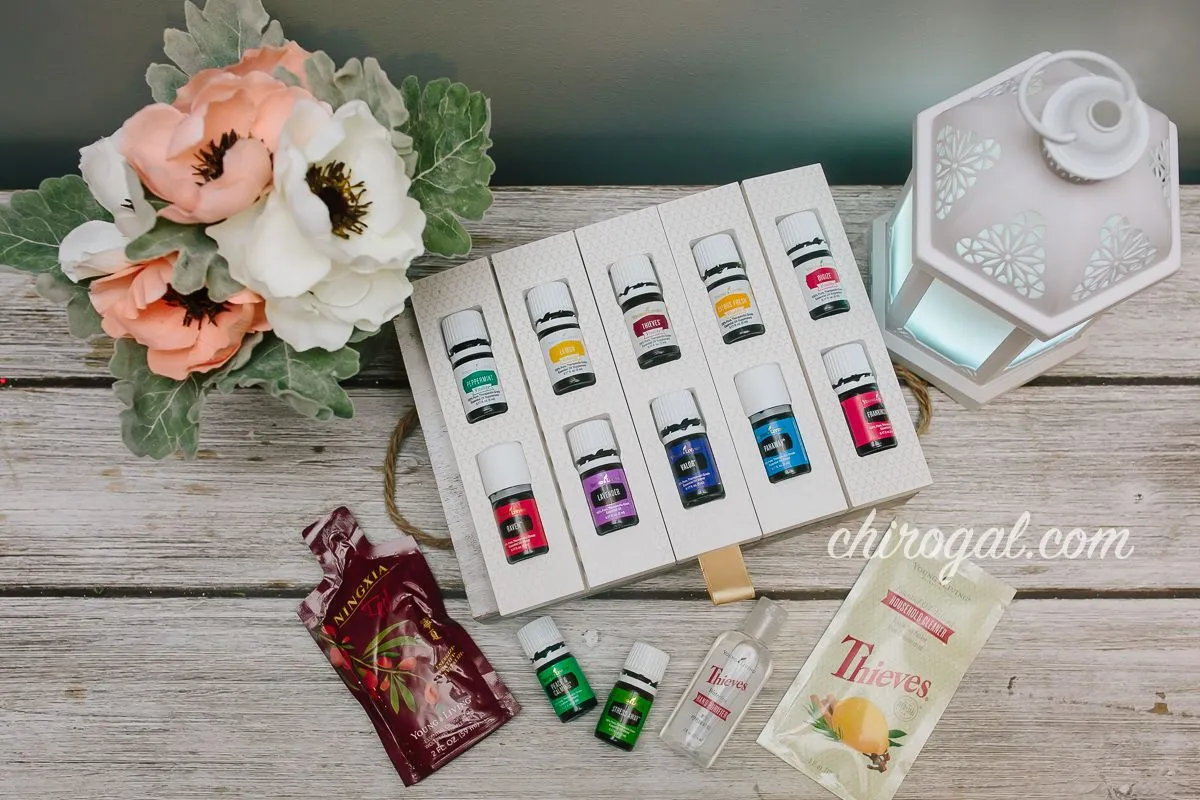 The premium starter kit is a great way to start on your oil journey. You'll receive some of the most popular essential oils, a diffuser, and samples of many other products.
TO GET STARTED WITH YOUNG LIVING:
Keep the box checked and sign up as a member. The enrolled and sponsor boxes should be auto-populated. (If for some reason it is not, enter 11589849 in both boxes)

Fill out your name, billing address, shipping address, and contact information. Create a username and password.

Select your Premium Starter Kit and diffuser you would like with your kit.

Agree to Terms & Conditions and confirm your order.

Await your order as it ships to you!